PEEK: 1.75mm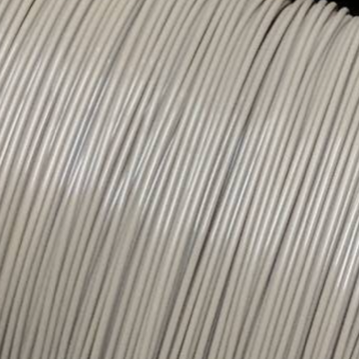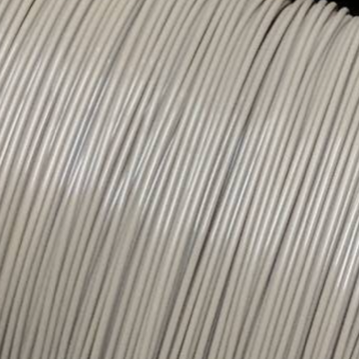 PEEK: 1.75mm
PEEK is a semicrystalline thermoplastic with excellent mechanical and chemical resistance properties that are retained to high temperatures.
3D Printlife's PEEK is extruded in the USA at our ISO Class 8 Cleanroom capable medical grade extrusion facility, and maintains a dimensional accuracy better than +/- 0.05mm.
Our lead engineers have over 40 years of experience in specialty extrusion of high-performance thermoplastic polymers like PEEK and Ultem, and every inch of our engineering grade filaments are extruded under their expert supervision.
Medical: Considered an advanced biomaterial used in medical implants.

Aerospace: Utilized in both commercial and military aircraft, and in both settings, only reliable, durable materials are utilized.

Semiconductors and electronics: PEEK's ability to retain its strength at high temperatures, its purity as well as its ability to withstand harsh chemicals makes it a natural fit for semiconductor and electronics manufacturing

Tensile Strength: 98 MPa

Felxural Modulus: 3.6 GPa

Glass transition temperature: 143 °C

Inherent flame resistance (UL94 V-0)

Extrusion Temp: 370°C to 450°C

1.75mm PEEK available to order in weights starting at 100g to allow for introductory testing.

Not for human implantation
See recommended settings below.
Recommended Settings
Drying: In many cases PEEK should be dried out in an over prior to printing as drying will improve print performance. For best results we recommend 3 hours of drying at 150°C
Nozzle Temperature: Your printing temperature should be around 360°C - 410°C, but this is dependent on your printer.
Print Bed: Set to 120°C at minimum and we recommend 130 - 145°C
Print Surface: For your build platform material we recommend using PEI sheets.
Thermal Control of Build Chamber: Enclosure temp (if your printer is equipped): 70 - 140°C [hotter is better, up to 140°C]
Print Speed: 10-50 mm/s for 0.2mm layer height, fast as results dictate.